HOOP DREAMS VIRTUAL LEARNING ACADEMY
Learning AND basketball for grades 2-8
LET US SUPPORT YOU AND YOUR CHILD IN VIRTUAL LEARNING.
Hoop Dreams Virtual Learning Academy is a safe and productive way to ensure your students complete their virtual learning assignments AND receive quality basketball training. Our team is committed to keeping your child on task and ensuring that NO work is sent home. COVID-19 has changed the way students learn, and it's vital that even as schools move to remote learning, that we support our students and ensure that they aren't falling behind in their coursework. But we also know how difficult it is to do your job AND help your child with online learning. Hoop Dreams can help. Enroll your child in our Virtual Learning Academy in Lexington today.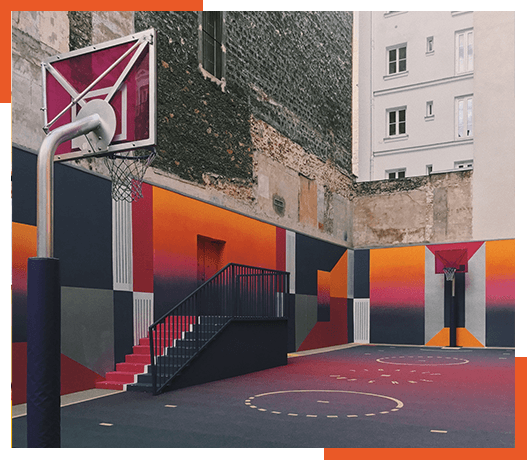 WHY REGISTER FOR OUR YOUTH BASKETBALL CAMPS?
Various Camps For All Ages And Skill Levels
Experienced Instructors On Staff
The Premier Basketball Training Facility
An Emphasis On Player Development
A Ton Of Fun!
HOOP DREAMS VIRTUAL LEARNING ACADEMY
Are you a basketball parent? Are you stressed about how you're going to help your child with virtual learning? Then, Hoop Dreams Virtual Learning Academy is the place for YOU!
We're committed to supporting our players on and off the court, and we're proud to offer the Virtual Learning Academy where we can combine supporting your child in online learning as well as improving their basketball skills. Athletics and academics go hand in hand. Learn more and enroll your child today!
COVID-19 Policies
We have policies in place to protect your child and your family.
Daily temperature check of each student and coach prior to entering the facility.
Students perform virtual learning and have all snacks/lunch on their own assigned yoga mat.
No sharing of devices or personal items.
Daily Requirements
Students must bring the following each day:
Fully charged device, charger, and headset/earbuds for virtual learning
Personal yoga mat to perform all virtual learning and to consume lunch/snacks
Lunch, snacks, and beverage
All supplies needed to complete their work.
| | |
| --- | --- |
| 7:30am-8:45am | Drop-Off/Free Time (all students must be dropped off by 8:45) |
| 8:45am-9:00am | Setup work area in prep to login to virtual learning |
| 9:00am-Noon(ish) | Virtual Learning |
45 MINUTE BREAK FOR LUNCH/FREE PLAY
| | |
| --- | --- |
| 1:00pm-2:30pm | Basketball Skills Training Session (Conditioning Included) |
| 2:30pm-3:30pm | Virtual Learning Continued/Study Hall/Quiet Time |
| 3:30pm | Academy is Over, Pick-Up Begins |
| 4:00pm | All Students must be picked up |
Hoop Dreams – Lexington, KY
We utilize a high-quality, player-focused approach to youth basketball, and are passionate about supporting our players on and off the court — that's why we've developed the Hoop Dreams Virtual Learning Academy. We know that supporting our players and their families during this time means doing all we can to support their academics along with their athletics. Contact us today to enroll.