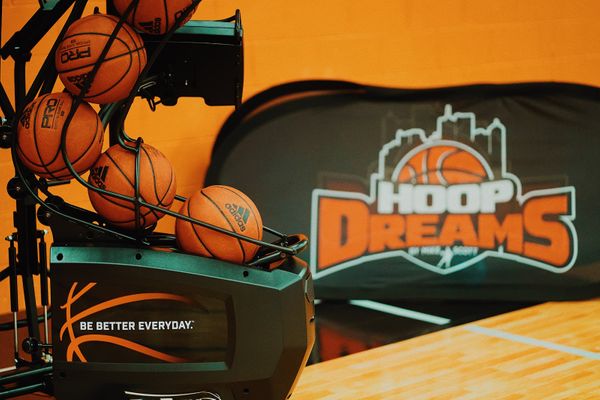 What is Hoop Dreams
Since its inception in 2007, Hoop Dreams has been more than a basketball academy; it's a journey of passion, skill, and boundless potential. What began as a vision swiftly evolved into a dynamic haven for players seeking to embrace the artistry of the game and unleash their "Hoop Dreams." Welcome to Hoop Dreams Basketball, where dreams take flight and players rise to their full potential. Our mission is simple yet powerful: to help our youth reach their dreams through the art of basketball. We believe that there is nothing more precious than a dream, and at Hoop Dreams, we are committed to nurturing, developing, and empowering the next generation of athletes.
Our values—Hard, Intelligent, Together—are the heartbeat of our academy. We believe in the transformative power of these principles, shaping players who embody excellence, strategic thinking, and unity. We celebrate hard work as the cornerstone of achievement, champion intelligent play that embraces both skill and strategy, and foster a sense of togetherness that creates a united force on and off the court.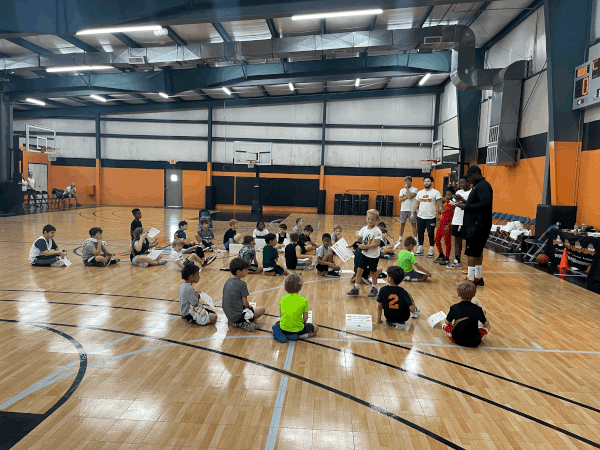 Our Origins and Ever-Expanding Horizons
Rooted in a desire to provide unparalleled skills training and competitive experiences, Hoop Dreams took its first steps as a pioneering competitive travel program for Central Kentucky. Over the years, our legacy has blossomed into a thriving community where athletes engage in weekly skills training, immerse themselves in youth basketball leagues, partake in annual camps and clinics, and ultimately, join a remarkable roster of players.
At Hoop Dreams, growth is the heartbeat of our journey. Our travel teams flourish year after year, elevating the program's reputation both within our state and across the nation. Yet, the heart of our story lies not just in our achievements but in the stories of players who have called Hoop Dreams their second home.
Empowering Dreams
Central to our evolution is a basketball trainer who embodies both founder and visionary. Through dedication and innovation, our trainer continuously expands the boundaries of opportunity, propelling players towards the realization of their unique "Hoop Dream." This unyielding commitment resonates in every court, every skill honed, and every achievement earned. We hold a vision where our players not only excel in the game of basketball but also in the game of life. Through the values of Hard, Intelligent, Together, we shape players who embrace challenges, work relentlessly, and strive for victory both in the classroom and on the court.
Our players are not just athletes; they are scholars, leaders, and positive contributors to their communities. Join us on a path where each dribble, each shot, and each play is infused with the spirit of Hoop Dreams. Together, we craft stories of growth, camaraderie, and triumph that reverberate far beyond the court.
Hoop Dreams Mission
At Hoop Dreams Basketball, we believe in the transformative power of dreams. Our sole purpose is to inspire and empower our youth to reach for their dreams and achieve their full potential. Through the art of basketball, we foster individual player improvement, teamwork, strength and conditioning, lasting friendships, character development, and unwavering sportsmanship.
Hard

We are driven by the relentless pursuit of excellence. Hard work is our foundation, and through dedicated effort, we shape athletes who are prepared to conquer challenges and exceed their own expectations.

Intelligent

Intelligent play is at the heart of our philosophy. We emphasize strategic thinking, basketball IQ, and adaptability, molding players who approach the game with both skill and savvy.

Together

Unity is our strength. Together, we build a community where collaboration, communication, and mutual support create a foundation for success. Our players thrive not only as individuals but also as a united force on and off the court.
Championing Dreams:
Our values of Hard, Intelligent, Together are the guiding principles that propel us forward. As champions of dreams, we are dedicated to nurturing hard working players who seek improvement, embrace competition, and pursue victory in every facet of their lives. We instill a winning mentality that extends beyond the court, as our players are encouraged to excel academically, foster meaningful relationships, and make a positive impact in their communities.
Through our unwavering commitment to these values, we are more than an academy; we are a community of dreamers, achievers, and lifelong learners. Join us at Hoop Dreams Basketball, where dreams are realized, potential is unlocked, and the journey to greatness begins.