General Questions:
Where are you located?
Hoop Dreams Basketball is primarily located at 2414 Palumbo Drive, Lexington, KY 40509, our Palumbo facility serves as the main hub for most of our programs. Our secondary location, 892 Nandino Boulevard, Lexington, KY 40511, hosts our club program. Both locations are conveniently situated with easy access off the interstate, ensuring convenient travel from anywhere in Kentucky.
How can I register my child for a program?
Registration is a breeze! Depending on the program, we use two user-friendly systems:
Zenplanner: Download the Zenplanner mobile app (recognizable by its big red and black Z on the app store). Create an account, and you're on your way to easily registering your child for our training programs, Little Hoopers, First Time Ballers, camps, and clinics.

LeagueApps: Look for the LeagueApps app (distinguished by its big green and white L on the app store). Once your child is assigned to a team, the app will automatically populate with their schedule for our leagues. It's that simple!
What equipment does my child need to bring?
We aim to keep it simple for our athletes. For most programs, participants should wear comfortable athletic clothing and basketball shoes. If your child is part of our leagues, they'll receive a team jersey. Basketball, hoops, and other necessary equipment are provided by Hoop Dreams. Make sure to bring a water bottle and a positive attitude—everything else, we've got covered!
What age groups do you work with?
Hoop Dreams Basketball caters to a diverse range of age groups, starting from kindergarten (Pre-Kindergarten for First Time Ballers) through high school and beyond. We believe in the lifelong journey of basketball and are even exploring the addition of an ADULT BASKETBALL FITNESS class in the future. From the earliest stages of development to professional and collegiate levels, there's a place for everyone at Hoop Dreams.
Where can I find a scholarship or financial aid application to participate at Hoop Dreams?
At Hoop Dreams, we are committed to making basketball programs accessible to all. To apply for a scholarship or financial aid, you can download the application here. This form is comprehensive and will inquire about the specific program your child wishes to attend and your current financial status. The information gathered helps us determine the percentage of financial aid needed for your child to participate.
While we strive to support as many families as possible, it's important to note that full scholarships are rarely available. Instead, we work closely with families to find a reasonable contribution amount based on the remaining financial aid for the program. The goal is to make basketball education accessible while ensuring the sustainability of our programs. Completed applications can be submitted in person or through certified mail to Hoop Dreams. If you have any questions during the application process, feel free to reach out to our team for assistance.
League
How will I know who my son's or daughter's coach is?
At Hoop Dreams Basketball, we have a unique coaching approach. Instead of assigning a single coach to a team, our entire coaching staff actively participates in practices across all teams. Coaches rotate their involvement in games and game days. This method ensures that your child benefits from the experience and expertise of all our high-caliber coaching team. Our goal is to provide your child with a comprehensive learning experience by exposing them to coaching from different perspectives.
How are the teams formed in your leagues?
Teams in our leagues are formed through a player evaluation process with a maximum of 10 players per team. Our goal is to create balanced and competitive teams, which is achieved through unbiased evaluations. Each player is assessed based on their skills, basketball IQ, and overall ability. We give ourselves until the 3rd game of the season to adjust rosters, allowing for any necessary changes due to unforeseen circumstances or performance variations. Our commitment is to provide an equal and fair opportunity to every player while maintaining a competitive league environment
Can I request my child to be on the same team as a friend or a specific coach?
Hoop Dreams does not accommodate specific team or friend requests. We believe in fostering a competitive and balanced environment within our leagues. Siblings are generally placed on the same team, but any exceptions are considered on a case-by-case basis, with the overall competitiveness of the league as our priority. We appreciate your understanding as we strive to provide the best experience for all participants.
Are the league games competitive?
Absolutely! Our leagues are meticulously designed to strike a balance between competitiveness and skill development. We aim to provide an environment where players can challenge themselves, refine their skills, and experience the thrill of healthy competition. Each game is an opportunity for growth, fostering both individual improvement and teamwork
How does playing time work in the leagues?
Hoop Dreams is dedicated to offering games and competition to all skill levels. Our seasonal leagues come with an equal playing time guarantee over two, 16-minute halves in a 32-minute game. In order to provide a competitive playing atmosphere for the participants, substitutions in the last three minutes of each game are completely controlled by the coach. Hoop Dreams believes this will inspire its players to develop their skills to be on the floor for the final three minutes. If you have specific concerns or questions about your child's participation, our staff is always available to discuss individual circumstances.
Training Program
Do I have to pick a specific day or time to attend every week?
No, you are not obligated to attend on specific days or times every week. Flexibility is key at Hoop Dreams. We understand the need for flexibility in your schedule. We use Zen Planner, a convenient app, where parents can select the days of the week and their child's specific class level. This helps our coaches know who will be attending each day.
However, please keep in mind that classes are capped, and space is limited. To secure your child's spot and ensure they have a place in their preferred time slot, we recommend reserving their class time promptly. Our system operates on a first-come, first-served basis, so it's essential to act swiftly to guarantee your desired schedule.
How do I cancel, hold or upgrade my skills training membership?
To manage changes to your skills training membership, follow these steps. Begin by reviewing your Hoop Dreams membership agreement to understand the policies. Ensure you've met the two month minimum commitment period, and settle any outstanding balances on your account. For cancellation of your membership, provide a notice at least 30 days before the desired stoppage month. You can send notices via registered mail to 2414 Palumbo Drive, Lexington, KY 40509, through email at info@hoopdreamers.com, or personal delivery. For hold or upgrade of your membership, provide a notice at least 7 days before the desired month. You can send notices via registered mail to 2414 Palumbo Drive, Lexington, KY 40509, through email at info@hoopdreamers.com, or personal delivery.
What is the difference between class packs and membership options?
Choosing between class packs and membership options at Hoop Dreams depends on your preference. Class packs are convenient for those who want flexibility, allowing you to purchase a set number of training sessions as a one-time investment. On the other hand, memberships provide consistent access, giving your child the opportunity for improvement and full participation in our vibrant basketball community. Attend a free trial class to explore both options, and select the one that best suits your child's training needs and your scheduling preferences.
Little Hoopers:
Is my child guaranteed a certain level of playing time during scrimmages?
Little Hoopers comes with an equal playing time guarantee over two 16-minute halves in a 32-minute game. Coaches aim to make substitutions every 4 minutes, but the actual playing time might vary based on the number of kids who attend the session. Our coaches work to maintain a balance, but it's important to note that the nature of the game may influence individual playing time. Rest assured, we are committed to providing a positive and developmental experience for every Little Hooper.
How are the teams formed in League-Style Saturdays for Little Hoopers?
Teams in League-Style Saturdays for Little Hoopers are crafted with careful consideration for a balanced and positive experience. Our coaches assess skill levels, ensuring that each team is a mix of abilities, providing an environment where every child can learn and thrive together. Teams may vary from week to week based on attendance, allowing for dynamic interactions among the kids. Additionally, the use of two courts ensures that each child has ample opportunities to participate and shine during game time, contributing to an environment where everyone can learn and thrive together.
Is Little Hoopers suitable for beginners?
Absolutely! Little Hoopers is specifically designed for beginners, providing a fun and supportive introduction to basketball. Our program focuses on introducing them to the basics of the game, building fundamental skills, and, most importantly, ensuring they have a blast on the court. If you feel your child may need an even gentler start, our First Time Ballers program is an excellent choice. It's okay to start there and move up to Little Hoopers in the next session. We're here to ensure every child has the best basketball experience possible.
Camps/Clinics
Does Hoop Dreams partner with any other organization or trainers?
At Hoop Dreams, we believe in providing our athletes with the best possible training and development opportunities. We occasionally collaborate with experienced trainers and organizations that share our commitment to excellence. These partnerships are carefully chosen to ensure that our participants receive diverse and valuable insights during their training and development. Any collaboration will be clearly communicated, ensuring that our participants benefit from a well-rounded and comprehensive basketball experience.
How do I choose the right camp or clinic for my child?
Selecting the right camp or clinic for your child involves considering their age, skill level, and specific areas of interest or improvement. Hoop Dreams offers a diverse range of programs, each tailored to different skill sets and age groups. To make the best choice, assess your child's current abilities and aspirations, and explore our program descriptions to find the one that aligns with their goals.
Club Program
What if I cannot attend all the practices, games, tournaments, or events for the program but still want my child to participate?
We understand that families may have other commitments, but joining our club program comes with a significant commitment both financially and to the team. Regular attendance at practices, games, tournaments, and events is crucial for the player's development and the team's success. If a player constantly misses practices, their playing time will be affected, as team cohesion and skill development are vital for success. Participation in training sessions is equally important. Missing multiple training sessions can hinder a player's skill development, potentially impacting their playing time. It's essential for players to stay on top of their skill work and training to contribute effectively to the team. Financial commitment is a crucial aspect of joining the club program. Regardless of attendance, families are required to fulfill their financial obligations as outlined during registration. This commitment ensures the smooth operation of the team and the program as a whole. We believe in transparency and encourage families to consider these aspects carefully before committing to the club program. If you have concerns about balancing commitments, we recommend discussing them with the coach before joining the team.
Will my child be guaranteed playing time?
For our younger and local teams, we strive to provide playing time, ensuring that every player gets valuable game experience. As players progress in age, skill and as competition intensifies, playing time is no longer assured. Coaches consider various factors, including skill development, team-matchups, dedication, and teamwork, when making playing time decisions. It's important to note that playing time is not guaranteed at any level, and players may sometimes find themselves on the bench. If your child has concerns about playing time, we encourage them to discuss it directly with the coach before involving the administration. Open communication is key to addressing such matters effectively.
What are the expected costs?
The costs associated with our club program cover various aspects, including uniforms, tournament fees, coaching, and other operational expenses. Detailed information about the costs is provided during the tryout sessions or can be obtained by contacting our administrative team. We strive to maintain transparency in our fee structures and offer various payment options to accommodate families.
How do I get my child on one of the Hoop Dreams club teams?
To join one of our Hoop Dreams club teams, the first step is to attend our tryouts. We hold tryouts periodically, and information about upcoming sessions is available on our website.These tryouts are essential for our coaches to assess the skills, commitment, and compatibility of potential players with our program.
If you are unable to attend a tryout or are looking to join in the middle of the season, we highly recommend attending our Group Skills Training Sessions and speaking with the coaches.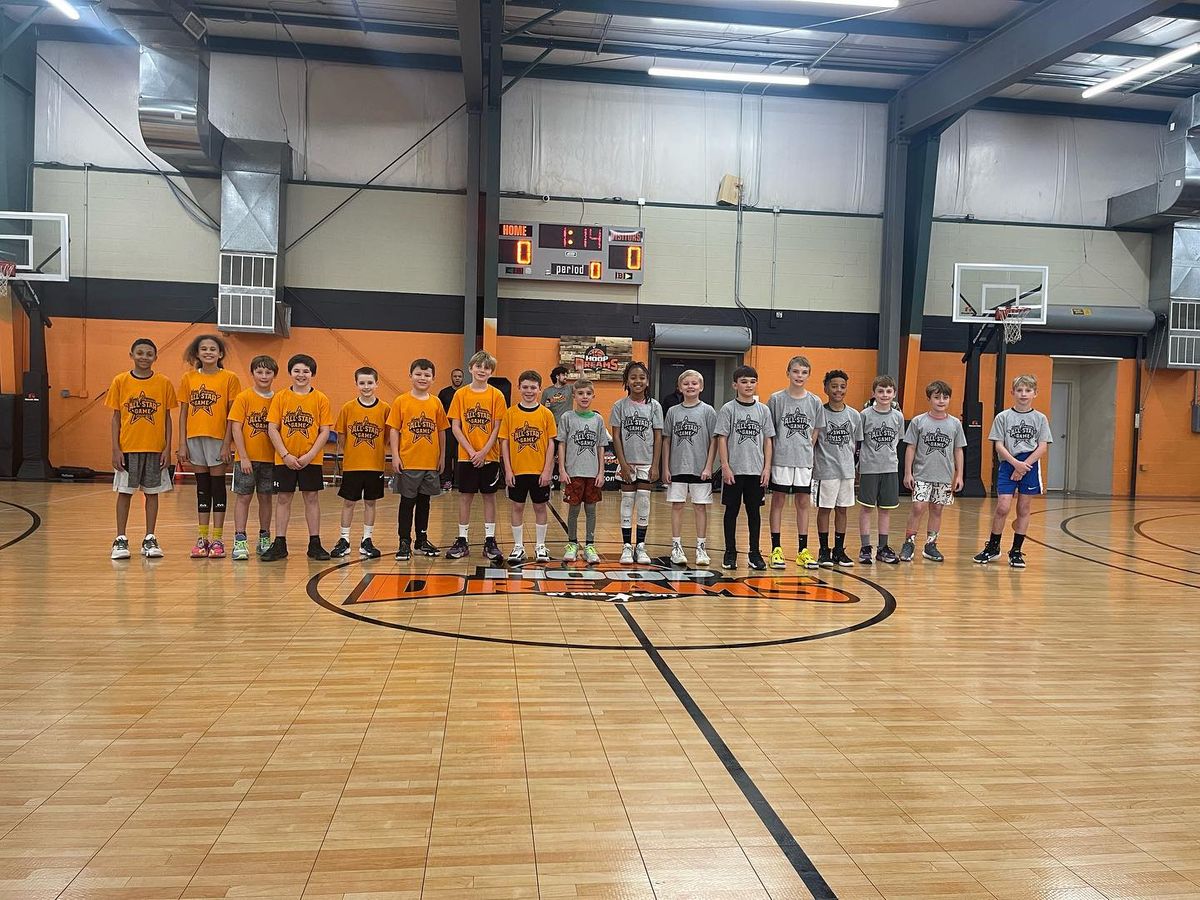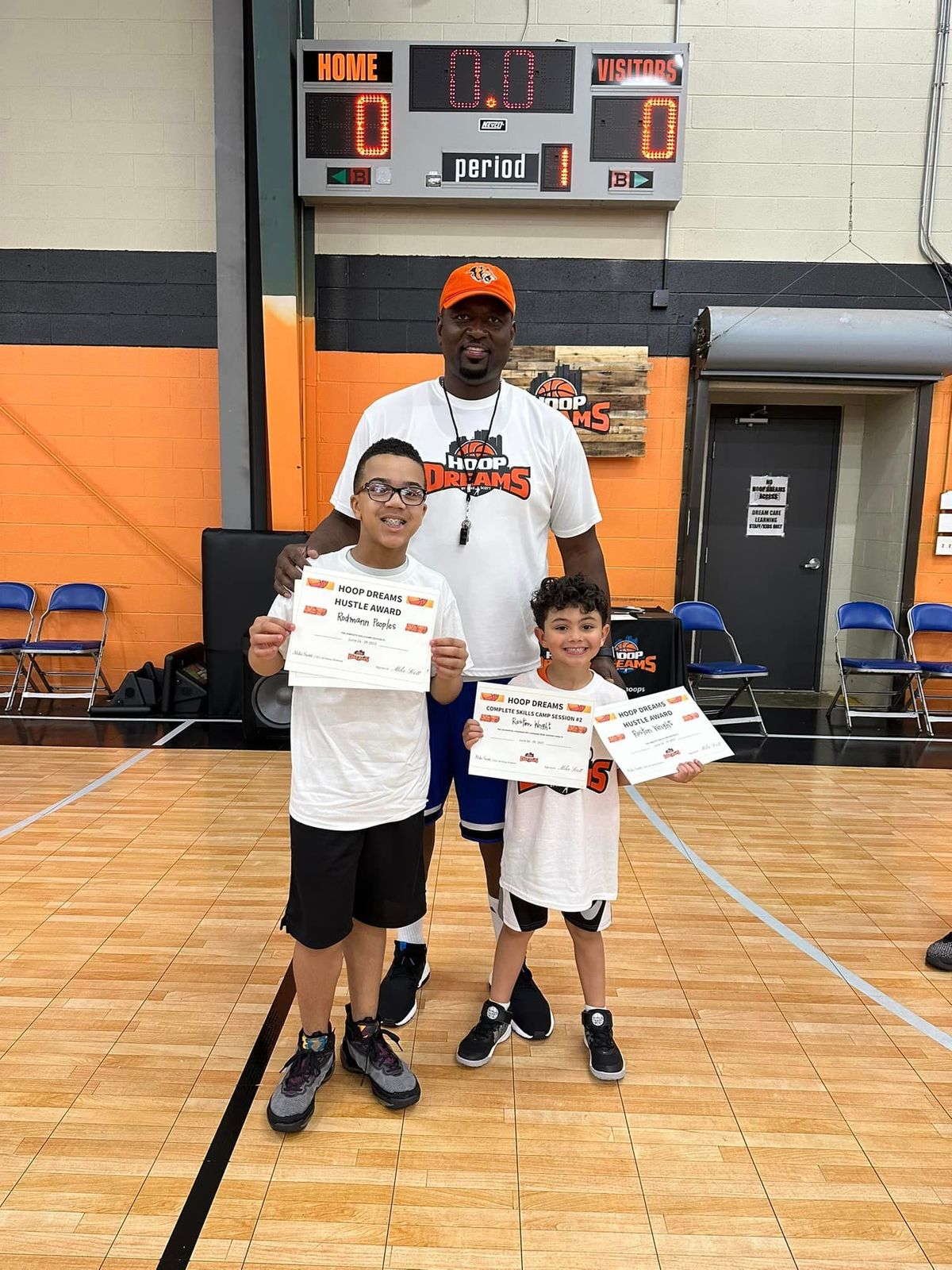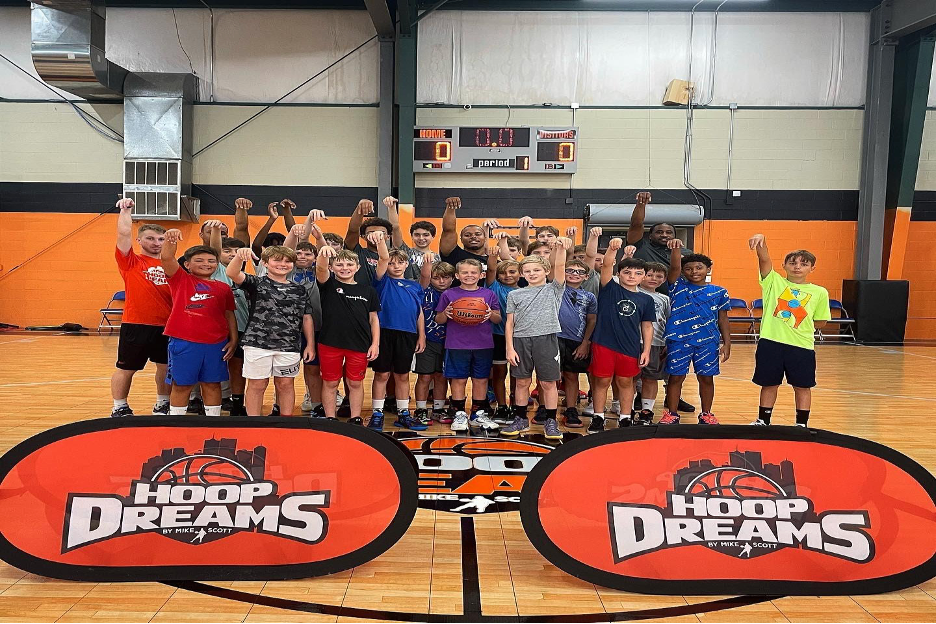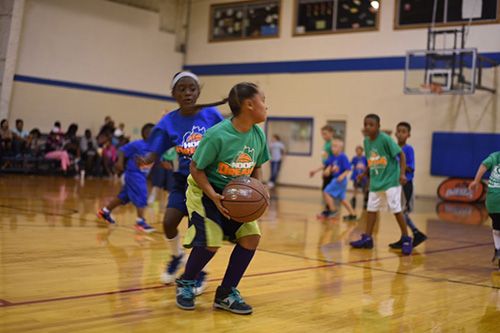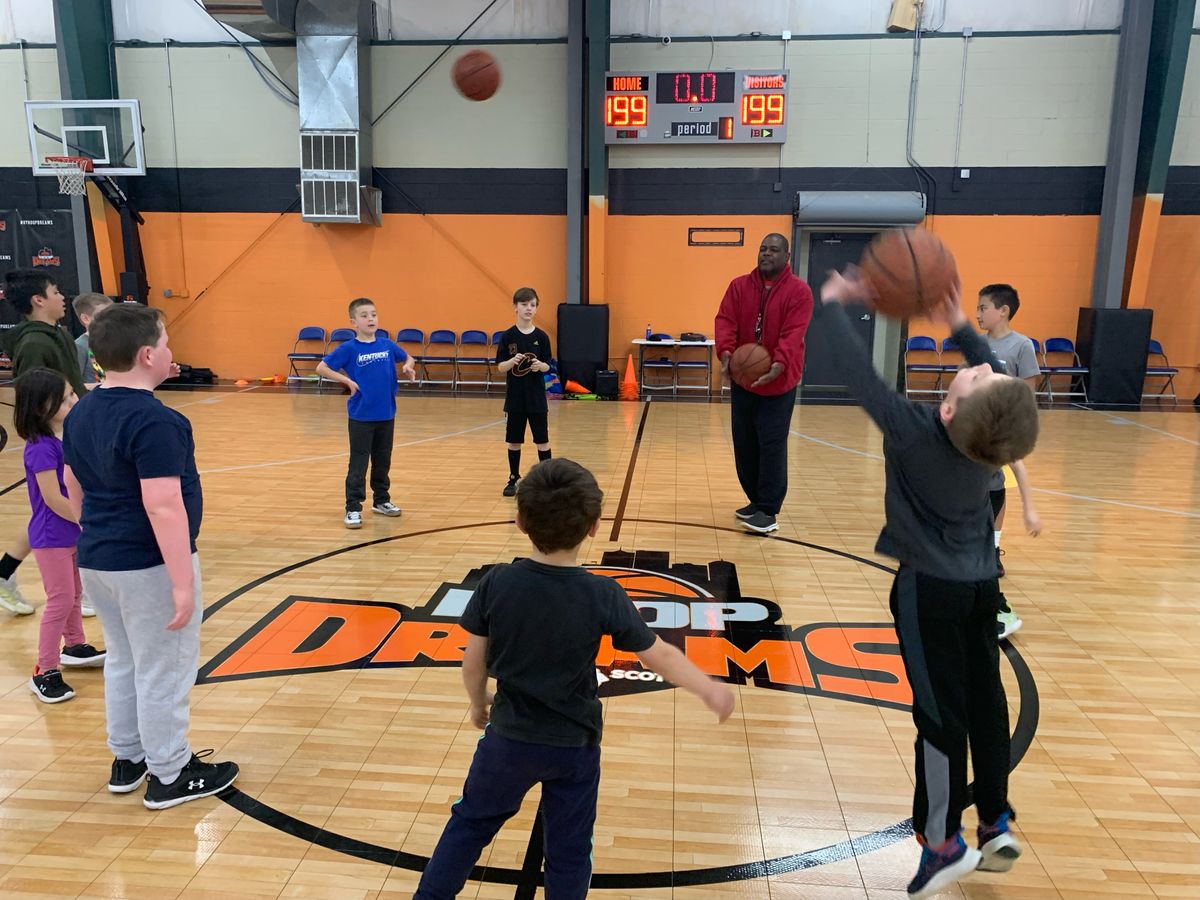 Don't See Your Question Answered? Fill Out The Form Below And We Will Reach Out!