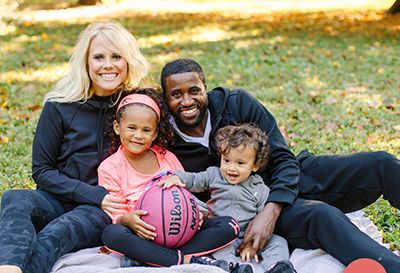 OUR LEXINGTON BASKETBALL TRAINER
Born and raised in Baltimore, Maryland, Coach Mike Scott has turned his basketball dreams into a thriving reality. Rooted in the belief that basketball is more than just a sport – it's a journey of growth, discipline, and community – Coach Mike has dedicated his life to coaching, teaching, and mentoring through Hoop Dreams.
In 2007, Coach Mike embarked on a remarkable journey, establishing Hoop Dreams as a haven for passionate players seeking not only skill development but a supportive environment to pursue their basketball endeavors, or as Coach Mike affectionately calls it, their "Hoop Dream."
Coach Mike's own journey began as an All-American Junior College player for Cecil Community College in Northeast, Maryland, from 1999-2002. Achieving his lifelong goal in 2002, he played Division 1 basketball at Eastern Kentucky University, where he honed his skills under the guidance of Coach Travis Ford. Noted as a defensive-specialist with a "no-quit" attitude, Coach Mike completed his junior and senior year at Eastern Kentucky University under Coach Travis Ford.Graduating in 2003 with a degree in physical education, Coach Mike's relentless passion for the game fueled a new chapter in his life.
Beyond the accolades and achievements lies the untold story of Hoop Dreams' genesis – a tale of sweat equity, late-night dedication, and a family's unwavering support. As Coach Mike trained for professional opportunities post-college play, he discovered a profound passion for nurturing young talents. The birth of Hoop Dreams wasn't just a business endeavor; it was a manifestation of Coach Mike's commitment to providing a platform for aspiring players.
Coach Mike's "Hoop Dream" expanded beyond personal achievement – it became a mission to build a basketball academy that served as a cornerstone for the community. The academy stands as a testament to his dedication, his family's sacrifices, and the collective spirit of everyone involved. Today, Hoop Dreams isn't just a training ground; it's a community, a family, and a realization of dreams that go beyond the basketball court.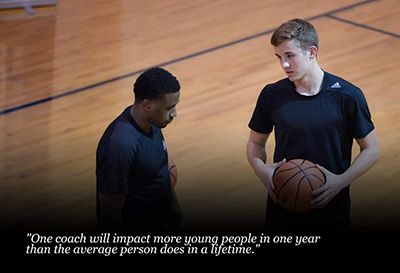 However, behind the scenes this wasn't a solo venture. Coach Mike's wife stood by his side, pushing strollers and carrying ball bags to practices. Late nights weren't just about perfecting drills; they were about building a legacy that his three children, Karter, Mikey, and Mikel, could be proud of.
This successful venture is a story of family, sacrifice, and unwavering support. Beth Scott, Coach Mike's wife, played an integral role in the creation, organization, and growth of Hoop Dreams. From handling schedules to managing the intricacies of a growing academy, Beth's dedication was instrumental in shaping the foundation of Hoop Dreams.
As Hoop Dreams continued to evolve, Coach Mike's commitment to being a family man remained steadfast. Amidst the chaos of managing a high-level training facility, he found moments to be present for his family. Karter and Mikey, Coach Mike's older children, grew up witnessing their dad's dedication and passion as a top-tier trainer. Their childhood memories are woven with the sounds of bouncing basketballs, the echo of Coach Mike's instructions, and the vibrant energy of a community coming together.
Now, as the legacy continues, Mikel, the youngest of the Scott family, inherits a unique opportunity. Growing up surrounded by the rhythm of Hoop Dreams, Mikel steps into the same space where his father's dreams became a reality. It's not just a training ground for athletes; it's a living, breathing testament to the Scott family's commitment to the sport and its community. Coach Mike's family is not just a part of the Hoop Dreams story; they are the heart of it. Their sacrifices, dedication, and shared passion for the game have shaped the very essence of what Hoop Dreams represents. As a family man, Coach Mike isn't just a high-level trainer; he's a beacon for those who believe in the power of family, dedication, and the pursuit of dreams.
As Coach Mike reflects on the journey, one thing remains clear – he continues to chase his "Hoop Dream," not just for himself, but for the incredible community that has become an integral part of the Hoop Dreams legacy.
Check Out ALL Leagues, Camps, Clinics, Little Hoopers, and First Time Ballers Here