Group Basketball Training In Lexington
HOOP DREAMS SKILLS TRAINING
Hoop Dreams Basketball Academy offers the premier group basketball training in the Bluegrass State!
Mike Scott's Hoop Dreams Basketball Academy is located in Lexington, Kentucky. Regardless of your age, skill level or position, training with Hoop Dreams will take your game and skill development to the next level! Whether you wish to improve and develop your ball handling, jump shot or learn how to be a more confident player, our academy offers training that's right for you. You will find that our training sessions are original, high-energy and customized and designed for increased skill development. Hoop Dreams trains both boys and girls ages 5 and up. We take great pride in developing each and every player that walks through our door and in challenging each of them to become the very best they can be.
Learn more about our founder, Mike Scott, on our About Us page.
All Basketball Training Sessions are located at:
Hoop Dreams Basketball Academy
2412 Palumbo Drive
Lexington, Kentucky 40509
GROUP TRAINING
Our group training offers two different ways to engage: monthly memberships and class packages. Our monthly memberships are a month-to-month, no-contract way to participate consistently in group skills training classes. We offer three different packages based on how often you would like to attend our skills classes: amateur, collegiate and professional.
Amateur Membership – 4 Sessions/Month
Collegiate Membership – 8 Sessions/Month
Professional Membership – Unlimited Sessions/Month
HD Group Skills Training Class
We offer both a beginner/intermediate and intermediate/advanced class for our HD Group Skills Training class.
Our beginner/intermediate HD Skills Training classes focus on teaching footwork, ball handling, moves to the basket and speed & agility in a fun and challenging environment. The group session atmosphere allows each player to develop and compete for improvement. In addition, these sessions are tailored to increase agility, athleticism, and endurance.
*This class is designed for first-time Hoop Dreams trainees or the new and beginner basketball player.
HD's Intermediate/Advanced Classes are designed for experienced middle school and high school players who are serious about taking their game to the next level. Our HD Skills Training class integrates advanced shooting and ball-handling drills with a high-level speed, agility and conditioning regimen. The program seeks to strengthen core fundamentals and ready players for the rigorous physical demands of the game.
*This class is designed for middle to high school players or advanced elementary players.
Sharp Shooters Class
Want to improve your shot? Need help with your form? Want to become a better shooter this season? We now offer our Sharp Shooters Training class every Wednesday evening. This class will provide players with detailed instruction, demonstration, and proper mechanics to make them a lights-out shooter. Our shooting machine or "The Gun" will be utilized in our intermediate/advanced Sharp Shooters Class to build and develop confidence in shooting the ball. Each class will allow players the opportunity to get up a maximum amount of shots in little time.
Power Hour
This intense workout offers cutting-edge group training that will maximize the skill development, skill consistency, knowledge, and understanding of each student-athlete. Workouts will stress endurance, agility, and skill development drills getting each student-athlete in tremendous game shape for any full-court action.
The goal is to offer every player something they need to get better – hard work, repetition, and a competitive edge. Come with a high expectation to give it your all and this class will be nothing but a game changer in your basketball development.
*Power Hour is offered to only intermediate/advanced players at this time.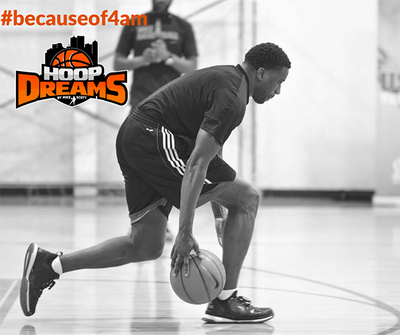 **RESERVATIONS REQUIRED. SPACE IS LIMITED SO REGISTER TODAY!**