OUR 2021 SUMMER BASKETBALL CAMPS
Help Your Player Take Their Game to the Next Level With Top-Notch Instruction.
Contact Us
Do not fill this form out if you're a solicitor.
WATCH YOUR PLAYER IMPROVE THEIR GAME LIKE NEVER BEFORE
Whether your player is looking to shore up their fundamentals, improve their shot, or simply become a more well-rounded player, Hoop Dreams has a camp for them. Each of our summer youth basketball camps are led by experienced instructors who love teaching the game of basketball. See the kind of impact that Hoop Dreams can have on your player's basketball development.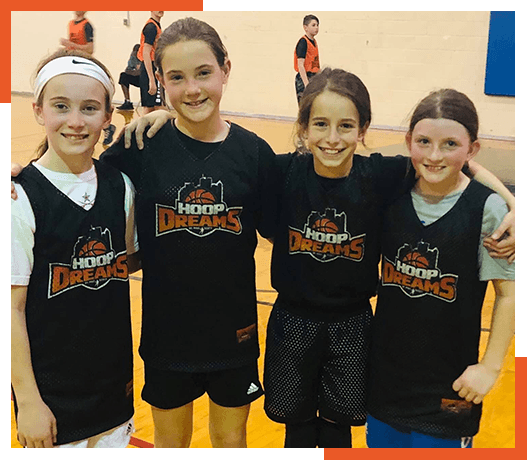 WHY REGISTER FOR OUR YOUTH BASKETBALL CAMPS?
Various Camps For All Ages And Skill Levels
Experienced Instructors On Staff
The Premier Basketball Training Facility
An Emphasis On Player Development
A Ton Of Fun!
OUR 2021 SUMMER BASKETBALL CAMPS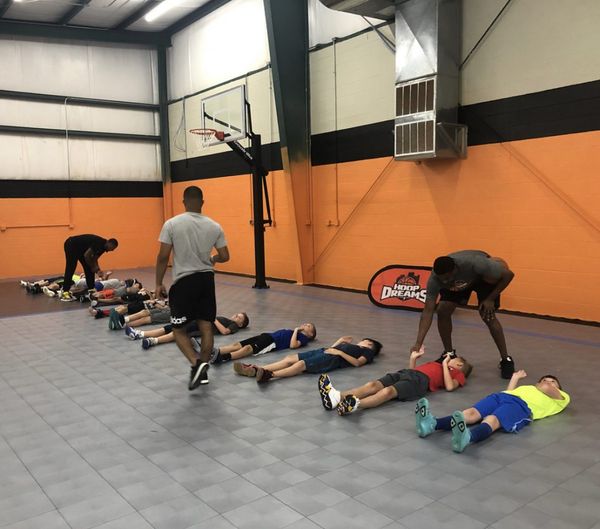 Fundamentals First
Session 1: June 7 – 10, 2021, Grades 2nd – 5th: 9AM-12PM, Middle Schoolers: 1PM – 4PM
Session 2: August 2 – 5, 2021, Grades 2nd – 5th: 9AM-12PM, Middle Schoolers: 1PM – 4PM
Cost: $140 – Grades 2st – 5th / Cost $175 – Middle Schoolers
Description:
Hoop Dreams Summer Camps are 4-day experiences for players who are seeking development and improvement in ALL areas of their game. These sessions include competitive opportunities for players to showcase what they've learned in camp and implement in competition.
Fundamentals First participants will engage in drills, skills, and competitions to truly improve all areas of their basketball skill set. Players will learn the importance of working hard on each and every aspect of their game while engaging in highly effective drills with high-quality game situations. This youth basketball camp is a perfect way to accelerate your summer growth!
Areas of emphasis will include shooting, passing, competition, footwork, defense, speed, and agility. All participants in the Fundamentals First Camp will receive a T-Shirt for their participation.
FUNDAMENTALS FIRST (2ND-5TH GRADE)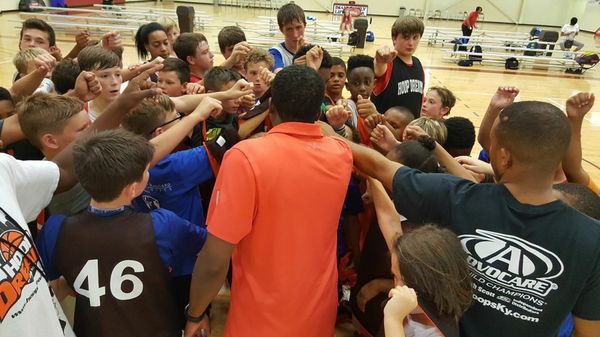 The Shooting Lab
Session No. 1: June 28 -30, 2021
Elementary (Grades 3rd-5th – MUST be able to shoot on 10 FT goal with ease): 9AM-12PM
Middle School: 1PM-4PM
Session No. 2: July 12 – 13, 2021
Elementary (Grades 3rd-5th – MUST be able to shoot on 10 FT goal with ease): 9AM-12PM
Middle School: 1PM-4PM
Description:
"The Shooting Lab" is our (extremely popular) signature skills clinic that focuses solely on the shooting form and the proper mechanics of each participant.
Players will learn to master the art of shooting the basketball with precision to improve shooting accuracy. This 3-day clinic will allow for players to break down their shooting form to its core, only to build and increase muscle memory that all good shooters possess.
Players will engage in thousands of repetitions throughout the three-day clinic to ensure the growth and confidence your player is seeking. This is a MUST for all players' looking to put the ball in the basket!
THE SHOOTING LAB (3RD-5TH GRADE)
THE SHOOTING LAB (MIDDLE SCHOOL)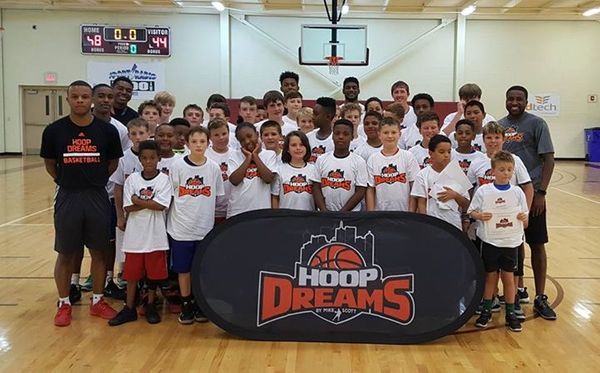 Point Guard Academy
Dates and Times:
June 14-16, 2021
3rd – 5th Grade: 9AM-12PM
Middle School: 1PM-4PM
Description:
HD's Point Guard Academy is the ultimate experience for the devoted player.
Our PG Academy is centered around the philosophy that "great players make everyone around them better." Each day participants will participate in intense workouts that are strategically designed to develop them as both a player and a leader in their programs. Players will also learn the importance of practicing with enthusiasm and promoting a positive work ethic and attitude. Players will leave with the understanding of how to establish themselves as leaders both on and off the floor.
You DO NOT have to be a Point Guard to attend this clinic — just a motivated player looking to grow not only their ball-handling and decision making skills, but also their ability to lead.
This clinic is for focused players ONLY. There is limited space. Bring your work ethic and a desire to grow.
POINT GUARD ACADEMY (3RD-5TH GRADE)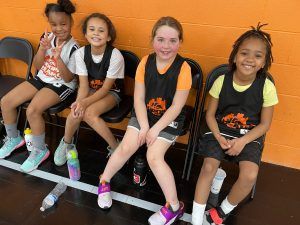 Girls Clinic
Dates and Times:
June 21-23, 2020
2nd – 5th Grade: 9AM-12PM
Middle School: 1PM-4PM
Description:
HD's 3-Day Girls Clinic is dedicated to ALL of our girl ballers!
Our clinic will feature all of the elements needed to grow as an overall player. Our schedule will feature a variety of drills focused on various fundamental skills, including: ball-handling, shooting, passing, offense, defense, scoring on the move. This clinic is for all girls looking to truly improve and grow.
Don't miss this session if you are serious about accelerating your effectiveness on the court.
We can't wait to spend this time dedicated to those GIRLS WHO HOOP!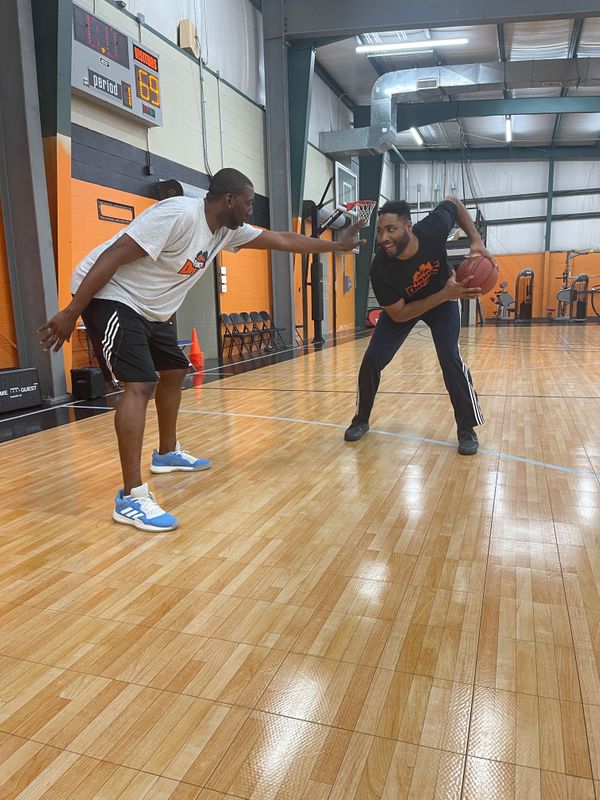 Hybrid 4 Academy
Dates and Times:
July 19-21, 2020
5th Grade+: 9AM-12PM
Price: $150
Description:
Basketball is evolving, and so are many of the "traditional" positions in today's game. At HD, we want to enhance all skills of all players. As a result, we're excited to release our first-ever "Hybrid 4" Clinic!
The Hybrid-4 Clinic is dedicated to the post position but is for ALL PLAYERS seeking evolution to their game. Our focus will include players at the power forward position that can generate offense farther from the basket than a conventional power forward. Think Scottie Pippen and Draymond Green type players.
We will work on offensive moves from the perimeter, ball-handling, one-on-one offensive moves, while also working in the paint to help participants really enhance their skill set as a "post". It's a must for ALL players looking to develop in all areas! #LetsGetBetter