ABOUT
Your child's BEST part of the summer starts at HD's Enrichment Camps! Our Summer Camps are high-energy fun for students of all ages. We are proud to offer the best blend of professional martial arts training and educational opportunities. Join us here at Hoop Dreams this year!
HD Enrichment Camps offer full-day care beginning at 7:15 A.M. The day is packed with a variety of activities that are geared to improve ALL aspects of your child's development.
Each enrichment week will feature a different theme. The week's activities will all revolve around the theme of the week, including daily field trips and weekly swimming opportunities locally here in Lexington. Pick-up each day is at 6:30 P.M. (6:00 P.M. on Fridays) and will always include some form of basketball training, sports performance or competition each and every day.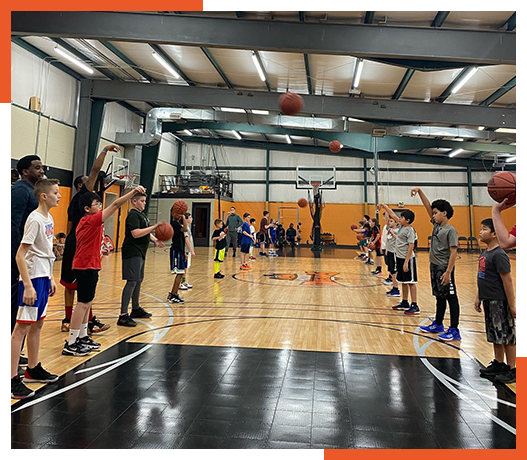 Enrichment Camp Highlights
Choose Just the Weeks You Need

Full Time Camp!

All-Inclusive Tuition, No Hidden Fees

All Adult Professional Certified Instructors and Coaches on Staff

Daily Sports, Activity, Team Building, Creative and STEM Stations

Daily Field Trips

Movies

Water Days

Weekly Swimming, Movies, Field Trips and Awesome Adventures

Lunch Provided on Fridays

Students also engage in basketball skills training instruction, conditioning and competition Fridays!
HD Enrichment Spring Break Camp 2022
Test Drive our Summer 2022 Enrichment Camps during Spring Break!
Our Spring Break camp will feature a daily theme. Campers will engage in multiple sports activities, arts and crafts, daily field trips, and basketball instruction. What a fun way to spend your BREAK!
Monday: Movie Day (Movie Theater Outing)
Tuesday: Bowling
Wednesday: Sky Zone
Thursday: McConnell Springs (Outdoor activity)
Friday: Chuck-E-Cheese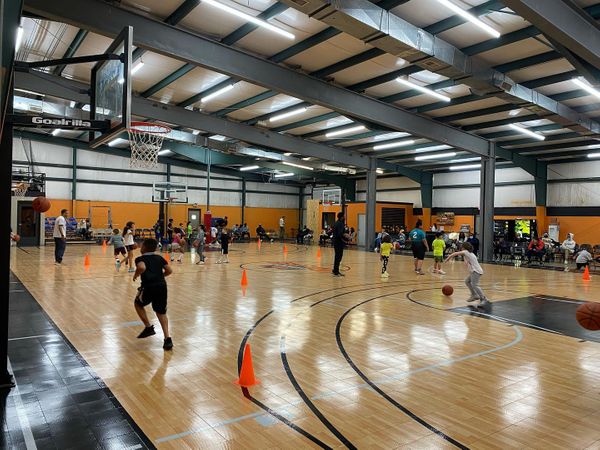 **Weekly schedule will be finalized the week prior to Spring Break Week. Camps are subject to change based on weather and camp participation numbers. We will inform you of any changes.
For the week of Spring Break, the doors will open at 7:15 a.m. Pick up time is 6:30 p.m., Monday through Thursday and 6:00 p.m. on Friday. Monday through Thursday, please have them here no later than 9:00 a.m. unless a field trip departure time changes. We will provide Lunch on Friday, but we will need you to provide Lunch Monday through Thursday.
In addition the above, please provide the following
Water Bottle: Please provide a filled water bottle each day

Clothing: Please wear clothes for the weather on each day. We want to get the kids outside and not just stuck in doors Monday through Thursday weather permitting.

Shoes and Socks: Please have your camper wear closed toed shoes and socks everyday. Please no flip flops or sandals.
Check Our Schedule Below For Summer 2022
Click The Week(s) You Want to Sign Up!