GET A LEG UP ON THE COMPETITION BEFORE TRAVEL BALL STARTS
Hoop Dreams offers competitive youth leagues that allow you to put your drills and practice to the test. Stay competitive and improve your full-court fitness and vision.
TEST YOUR SKILLS IN THIS HIGHLY COMPETITIVE TRAVEL/CLUB PROGRAM
Looking to play basketball at the highest level? Then you've got to check out the club teams at Hoop Dreams in Lexington. Hoop Dreams is the ideal program for players wanting to get a leg up on the competition outside of the high school season. Get in touch with us today and we'll provide you with further details about our club basketball teams.
CLUB/TRAVEL BASKETBALL TEAMS
Compete at the highest level and take your game to new heights.
Contact Us
Do not fill this form out if you're a solicitor.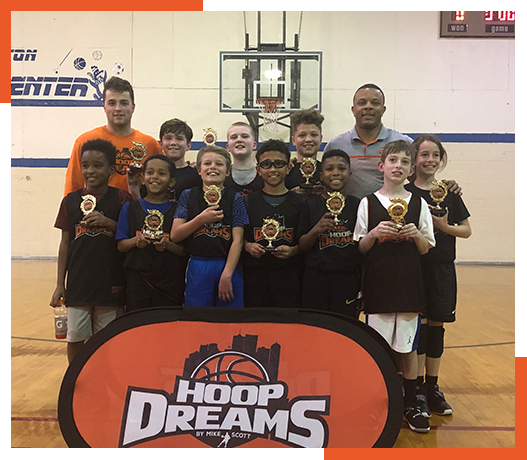 Why Choose Hoop Dreams?
Experienced Coaches Who Love The Game
A Highly Regarded Program Across The State And Country
A Consistent Emphasis On Player Development
A State-Of-The-Art Facility
Affordable Programs For All Families
CLUB/TRAVEL BASKETBALL LEXINGTON
AN OVERVIEW OF OUR CLUB/TRAVEL BASKETBALL TEAMS
At Hoop Dreams, we're all about helping young basketball players thrive and develop both on and off the court. One way we do this is through our highly competitive club/travel basketball program. Whether your player wants to hone in on a specific skill or part of their game, or simply remain involved in intense gameplay outside of the high school season, trying out for the Hoop Dreams club/travel basketball makes a lot of sense.
LEARN MORE ABOUT OUR BASKETBALL CLUB TEAM IN LEXINGTON
There's no question that participating in club/travel basketball will make you a more well-rounded player. Contact Mike Scott of Hoop Dreams for more information.