Welcome to Hoop Dreams Basketball Academy, where we're dedicated to empowering young athletes, fostering teamwork, and creating a positive community impact through the game of basketball.
As a supporter of Hoop Dreams, you have the unique opportunity to partner with us in building a foundation for success, both on and off the court. Explore the various sponsorship opportunities below and join us in making a lasting difference in the lives of aspiring athletes.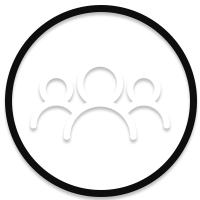 Association with Community Values:
Hoop Dreams is more than a basketball academy; it's a testament to the spirit and values of our community. By sponsoring Hoop Dreams, your brand becomes an integral part of a positive and uplifting community initiative, making a lasting impact.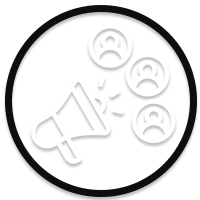 Engagement Opportunities with a Diverse Community:
Hoop Dreams events and programs draw participants from diverse backgrounds, creating a rich and varied community. Your sponsorship provides engagement opportunities with individuals from all walks of life, fostering meaningful connections.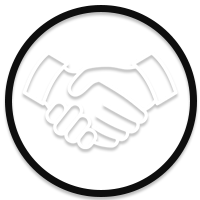 Customized Partnerships Tailored for Your Business:
Hoop Dreams offers a base sponsorship for those seeking easy involvement. For more involved partnerships, we invite you to sit down with us. Unlike traditional, one-size-fits-all sponsorships, we collaborate closely with you to design a partnership that aligns seamlessly with your business objectives and values while supporting our shared community goals.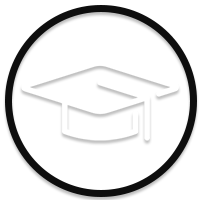 Community Impact & Scholarship Opportunities:
Your sponsorship directly contributes to the community by supporting scholarships for aspiring athletes. Hoop Dreams believes in providing opportunities for every child, regardless of financial constraints, fostering an inclusive and supportive environment.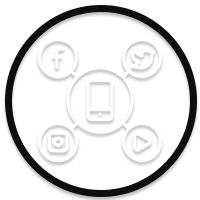 Brand Visibility and Social Media Exposure:
Maximize your brand visibility through strategic placement in marketing materials, on-site banners, and digital platforms. Our extensive social media ensures that your brand is consistently showcased, reaching a wide and engaged audience.
Customized Sponsorship and Partnership Opportunities
At Hoop Dreams, we believe in the power of customization. Whether you are a large corporation or a local business, we can tailor a sponsorship or partnership package to suit your unique needs. Our team is dedicated to ensuring that your investment delivers maximum impact and aligns with your business goals. By partnering with Hoop Dreams, you're not just investing in a sponsorship; you're contributing to the development of our community. We are excited to work with businesses that share our passion for creating positive change. Let us customize a package that resonates with your values and objectives.
T-Shirts:
Inclusion of your logo on Hoop Dreams-branded t-shirts distributed at the end of every program.
Jerseys:
Logo placement on jerseys for various programs, including leagues, club teams, Little Hoopers, and camps.
Banners:
Display your logo prominently with customizable banners in our two facilities. Multiple sizing and placement options available.
Benches/Seating:
Feature your logo on quality seating and benches for teams and fans. A great way to enhance the fan experience.
Online Presence:
Showcase your logo prominently on our website, social media, newsletters, and brochures to reach our diverse audience.
Program/Camp Naming Rights:
Secure the naming rights to a specific camp, league, or program, allowing your brand to take center stage.
Facility Naming Rights:
Elevate your brand recognition by affixing your name to key areas like our workout area, party room, or even our facilities.
Exclusive Product Placement:
Showcase your products through exclusive placement during Hoop Dreams events, leagues, and programs.
Get Involved: Partner with Hoop Dreams Basketball Academy
Join Hoop Dreams in making a lasting impact on our community through strategic partnerships. By getting involved, your business can contribute to the growth of local youth while enjoying numerous benefits.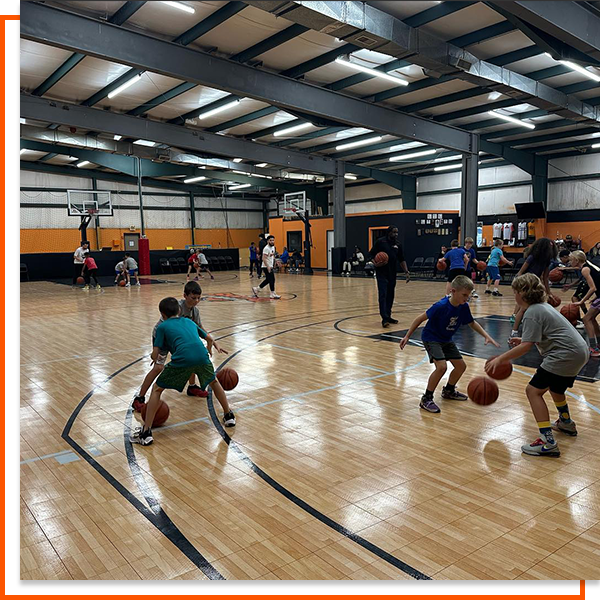 How to Partner with Hoop Dreams:
Explore Custom Options:

Tailor a sponsorship or partnership package to meet the specific needs and goals of your business.

Schedule a Consultation:

Connect with our team to discuss potential opportunities, ask questions, and explore collaboration possibilities.

Contribute to Community Development:

Make a positive difference in the lives of young athletes and families while gaining visibility for your brand.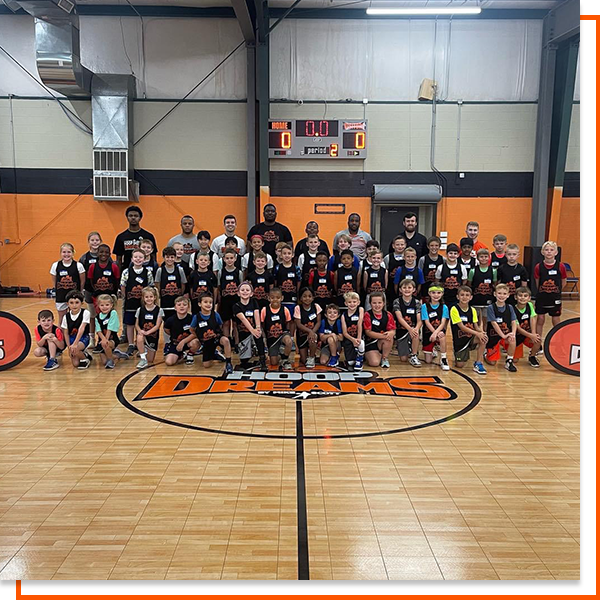 Why Partner with Us?
Community Impact: Your support directly contributes to the development of young athletes and fosters a sense of community.

Customized Packages: We believe in flexibility and will work closely with you to design a package that aligns with your business objectives.

Brand Visibility: Gain exposure through our facilities, events, leagues, and online platforms, reaching a diverse and engaged audience.
Why Act Now?
Limited Opportunities: Exclusive partnerships are available on a first-come, first-served basis. Don't miss out on being a pioneer in this exciting venture.

Premier Brand Visibility: Early collaborators receive prime exposure through our facilities, events, leagues, and online platforms, ensuring maximum brand visibility.
Ready to Lead the Way?
Take the initiative and lead your business to new heights by partnering with Hoop Dreams. Early collaborators enjoy unmatched benefits and unique opportunities. Act now to secure your exclusive partnership!