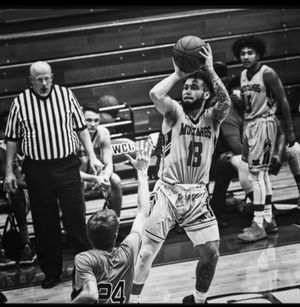 John Batts
Lead Trainer and Coach
Hailing from St. Louis, Missouri, John Batts made a significant impact in basketball from the get-go. As a freshman, he secured a spot in the Adidas top 150 rankings. His high school career saw impressive averages of 17.5 points, 5 assists, and 5 rebounds per game, playing under the guidance of coach Chris Chaney at DME Academy.
Transitioning to junior college at Western Wyoming, Batts led the team to its best-ever finish and earned NJCAA Academic All-American first-team honors. Despite a coaching change at Niagara University, he continued his pursuit of excellence.
Batts has since pursued a successful professional career, playing in various countries, with his most recent stint in Valencia, Spain. His journey is a testament to his talent, resilience, and passion for the game.