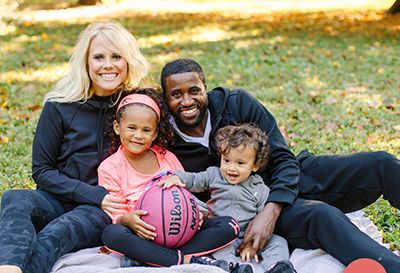 OUR LEXINGTON BASKETBALL TRAINER
Born and raised in Baltimore, Maryland, Coach Mike Scott has made his dreams a reality through the avenue and opportunities of basketball. His main passion in life is to continue this tradition through his roles in coaching, teaching, and mentoring through Hoop Dreams.
Established in 2007, Hoop Dreams has been a home for passionate players to develop, train, and compete in high-level, high-quality settings to reach their basketball endeavor or "Hoop Dream" as Coach Mike likes to call it — Hoop Dreams core belief system.
Coach Mike was an All-American Junior College player for Cecil Community College in Northeast, Maryland from 1999-2002. In 2002, Mike reached his lifelong goal of playing basketball at the Division 1 Level at Eastern Kentucky University.
Noted as a defensive-specialist with a "no-quit" attitude, Coach Mike completed his junior and senior year at Eastern Kentucky University under Coach Travis Ford. Mike graduated from EKU in 2003 with a degree in physical education and a continued, unmatched passion for the game of basketball.
While training for various professional opportunities post-college play, Mike discovered a true passion for training and developing other young players with the same aspirations as he had to achieve their dreams. A "new" true calling had been discovered, and Coach Mike has yet to look back.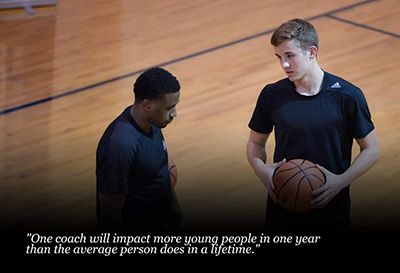 Hoop Dreams was officially brought to life in 2007 in the form of skills training teams and the start of our competitive travel team program. As time has passed, Hoop Dreams has grown into a thriving home for players to engage in weekly skills training classes, competitive youth basketball leagues, annual camps and clinics, and an incredible resume of collegiate players, all of which have played and trained in Hoop Dreams programs. Hoop Dreams continues to grow in our travel teams each and every year and has quickly grown into a highly-touted program across the state and country.
Our basketball trainer is not only the founder of Hoop Dreams but a true visionary who continues to work hard to expand the opportunities for all players engaged in our programs, in order to reach their "Hoop Dream."
Check Out ALL Leagues, Camps, Clinics, Little Hoopers, and First Time Ballers Here
OUR BASKETBALL FACILITY